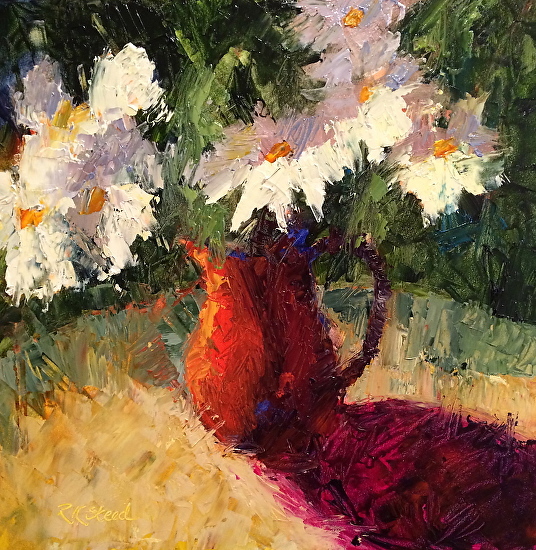 Jump Right into Spring - 2014!
I find the textural quality of paint an exciting element of painting as much as design, composition, and color. From travels around the world, or just around the garden every day life is always an inspiration! Evoking an emotional response to a 'sense of place' is a great thrill for me. I use palette knife by itself or in a combination with a variety of brushes to reach my desired aim in my paintings.

My deepest gratitude to my collectors and friends for all your encouragement, blessings and love along my artistic journey.
I follow my bliss, and continue to paint.
- Roxanne Steed

Follow me on my Facebook Fan Page!